Manage WordPress media with Sirv
Sirv can help you get your media asset management to the next level with powerful tools like easy copy/move files and folders, search and tagging.
Uploading media
Upload files to Sirv either from your Sirv account or via your WordPress admin panel: "Sirv" > "Media Library", this is how it looks: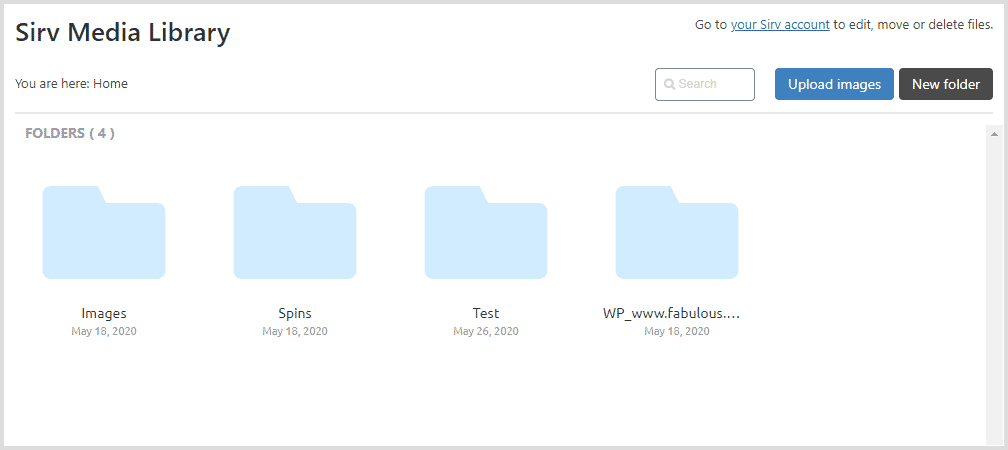 Upload images by clicking the 'Upload images' button:
Renaming and deleting media
You can rename and delete media in your Sirv media library. Simply right-click a file, or click the dropdown menu icon and choose the action you want to do.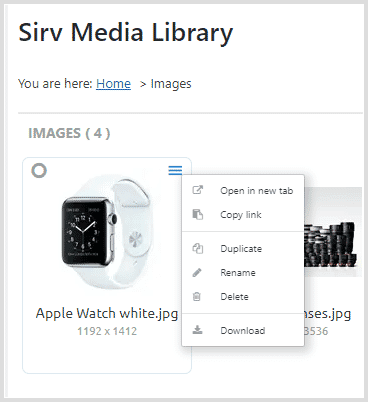 Using search
Use the search box to quickly find the files you need.

Keep in mind that you can tag your images in your Sirv account and they will be used for search purposes too. You can also use AI to tag your images automatically.
Help from a Sirv expert
If you have any questions about how to use the Sirv for WordPress plugin, please contact our support team from your Sirv account.