Integration with Appery.io
Great-looking mobile apps used to take weeks or even months to create.

Nowadays, you can build a functional app in hours or even minutes, thanks to services such as Appery.io. These rapid development environments are how most new apps are being built for Android and iOS.
Even still, dynamic mobile imaging had remained a challenge for apps that required hundreds or thousands of images.
App imaging - fast and easy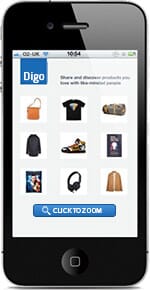 Sirv's new partnership with Appery.io has overcome that.
Appery.io users can now take advantage of the dynamic mobile imaging, responsive design, zoom and 360 imaging abilities of Sirv.
Images of any size can be generated by Sirv within 1/10th of a second and served to perfectly fit the screen proportions of whatever device the user has. It's the fast and reliable way to fetch all your image content for your mobile apps (and your websites and blogs).
Real-time demo
Adjust the sliders in the demo below to witness how fast Sirv generates images of any size at any compression. Click the "Frames" and "Samples" tabs to apply a random set of effects and watermarks on-the-fly. This is a fully functional demo app created by Appery.io.
Hi-res mobile zoom
Sirv doesn't just serve dynamic and responsive images, it zooms and spins them too:
Building an app with Appery.io & Sirv
When you plan your next mobile app, create a free Appery.io account.
Once you have an account, import the Appery.io Sirv Dynamic Imaging API plug-in:
Click "CREATE NEW > From plug-in".
Select Sirv Dynamic Imaging API and click "Import selected plug-ins".
It's all in the cloud, so there's nothing to install or download. Appery.io includes a visual editor with drag and drop components to build your UI. You can connect to any REST API and use it in your app, and instantly add a cloud database and backend to your app if you need to store data.
Tell us how you get on. Both the Appery.io and Sirv support teams are ready to answer any questions you have.
Getting started video
Watch the 5-minute video of how to build a basic app using Appery.io in just 5 minutes:
Happy app building!