Keep users engaged
47% of consumers expect a 2-second or less page load. Sirv helps you succeed by returning requests within 0.01 seconds.
Instantly improve SEO
Website loading speed is one of Google's ranking factors. Sirv can optimize your website images to be smaller by up to 75%, without losing quality. This gives your website a lot of Google love.
Increase conversions
Crisp images can boost conversion by 19%. Sirv delivers high-res images to all devices, including Retina.
Accelerate loading speed
Achieve the best possible page load time. Sirv uses a fast global CDN and can lazy-load images on demand.
The ultimate solution for image optimization, management and delivery
Automatic image compression
End the chore of manual image optimization. Sirv uses modern image formats to create images smaller than any of your old tools.
Achieve best-in-class image optimization with WebP
Sirv automatically converts images to WebP format for compatible browsers (over 70% of all web users). WebP file size is typically 25-50% smaller than JPEG.
Same quality, significantly smaller files
Sirv compresses your images keeping the perfect balance between clarity and smaller file size. Don't compromise between speed and quality – get both with Sirv.
Super fast media delivery
Improve your conversions and SEO with a blazingly fast website.
Sirv CDN
Serve each of your users from a server nearby to them. Sirv CDN slashes latency so images load significantly faster.
Lightning fast cache
Images are cached for extremely fast delivery. Most requests are responded to within just 1ms (0.001 second).
Perfect images on any device
Sirv ensures your website images look perfect on any screen.
Lazy load efficiency
To save bandwidth and accelerate page-load, Sirv offers lazy-loading. Images are downloaded on demand when users scroll down a page.
Responsive images
Overcome the problem of unnecessarily large images. Sirv can generate perfectly sized images within 0.15 second, tailor-made to each users' screen.
Take full control of your images
Save time with enjoyable image workflow. Transform, optimize and collaborate through a single, easy-to-use platform.
Keep it flexible with Profiles
Use profiles to apply the same settings to many images. They instantly update when settings are adjusted.
Transform images via the URL
Transform images on-the-fly by changing the URL. Enjoy 70 options, including resize, crop watermark and more.
Collaborate with your team
Sirv can host all your company images. Invite your co-workers, share folders and control user roles.
All major formats supported
Whatever the original image format (JPEG, PNG, GIF, WebP, PSD, PDF), Sirv delivers the most optimal format.
Integrate in minutes
Use Sirv on any website. If you use a popular platform, our plugins can make integration even faster.
Plugins and extensions
Sirv provides dedicated plugins for WordPress, Magento, PrestaShop, BigCommerce, Shopify and more. You can quickly add it to your website to enjoy the best optimized images.
We're ready to help
The Help Center will guide you in customizing Sirv for your needs. For more help, email our expert support team.
What are customers are saying
Sirv is fantastic! I have a lot of images on my website, which resulted in slow site speeds, even with a CDN. I love Sirv because they offer a CDN service but also dynamically resize and optimize images based on the user's browser/device. It has meant HUGE speed improvements on my website. In addition, the WordPress plugin works a treat and the support team is fast. Highly recommended!
We got a huge speed boost in loading time on GTmetrix, Pingdom FPT, Google Pagespeed Insights and Webpagetest when we enabled Sirv on our WooCommerce site. It resizes our big images and solved our theme issue of one image size everywhere. I strongly recommend this plugin to every body who desires to have fast loading images. I will be implementing this plugin in all of my sites.
We use Sirv for many of our clients when designing their new sites/apps. The dynamic image resizing, optimisation and zoom benefit different types of business for different reasons. We particularly use it for e-commerce sites, so zoom into images. Also a large property website that requires hi-res optimised images.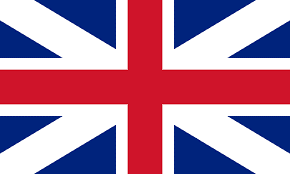 Powered by Ukrainian determination and British ingenuity
How can you support Ukraine