Dynamic imaging demo
Transform your website images on-the-fly.
Apply all kinds of image effects…
What's going on here?
Every time you adjust the settings, a brand new image is generated by Sirv's ultra-fast image platform. Your request is sent across the web to the Sirv datacentre, which grabs the original image, processes it and sends the new image back to your browser.
On Sirv's side, this processing takes about 150 milliseconds. Every image has a unique URL – see under the image how all your settings are tagged to the end of the link.
Is it really that fast?
Well actually, Sirv is faster than that. Once an image has been processed, it's cached for future users to see. The processing you witnessed was a one-off for the first person requesting the image – all future users will see that image even faster because its now been cached.
Sirv responds to cached images in just 1 millisecond. There are no tricks, just relentless optimization to bring you the worlds' fastest image processing and delivery platform.
Why should I use this?
Think about it another way – why should you not use this? Images normally account for over 50% of a web page's total size. The faster you can deliver images, the happier your users, the better your conversions and the better your search ranking becomes. More importantly, you'll gain precise control over every one of your images. No more manual tasks, now you can serve images exactly how you want them, perfectly optimized and instantly updatable across your site/app.
Is this easy to use?
Anyone can use this. It's as simple as adding an option to the end of the image. You don't need any coding experience. Marketers love it because they can be more creative with their images. Developers love it because it saves them tonnes of time. Business owners love it because its easy to organize and manage.
Do I have to edit every URL?
Choose your preferred way to embed images in your site. Either add options to the end of the URL or save a bunch of options in a Profile. Easy to create, Profiles are just a list of settings that live within your Sirv account. Make as many as you like and apply any profile to any amount of images. When you update that profile, every image it references is instantly updated.
Am I charged for every image?
Sirv doesn't limit the number of image variations or transformations you create. Neither do those images count towards your account usage. Another reason why Sirv is the best Cloudinary alternative.
While you've been on this page, Sirv has transformed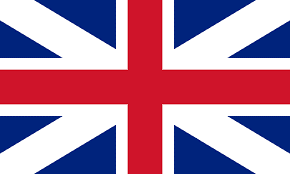 Powered by Ukrainian determination and British ingenuity
How can you support Ukraine