360 product viewer that works on every device
Spins can be created from any object by photographing it on a turntable. The most common use is as a spinning 360° product view for ecommerce websites and apps.
With Sirv, your products will look gorgeous and perfectly optimized for every users' device – responsive, retina-ready and WebP enabled. Only with Sirv will your users see the perfect size images, tailored to their device. The best product experience, every time.
Credit: photography by Martini Studios.
Create 360 product views in mere seconds!
Integration with your website takes minutes
Photograph your 360 spins
Start by photographing your products on a turntable. Either do this yourself or send your products to a professional 360 studio to shoot for you. We've created a Sirv Experts program, where you can find the best
360 product photography experts near you
.
Once you have your photos, upload them to Sirv and instantly see the beautiful interactive spin, ready to embed in your website, app, social media channels or elsewhere online.
Start using 360 spins on any platform
Our plugins will make integration fast and easy.
Plugins and extensions
Sirv provides dedicated plugins for WordPress, Magento, PrestaShop, BigCommerce, Shopify and more. You can quickly add it to your website to enjoy 360 spins.
We're ready to help
The Help Center will guide you in customizing Sirv for your needs. For more help, email our expert support team.
Designed for scale
Whether you have 100 images or 1 million images, Sirv never slows down. It's infinitely scalable and disaster-ready so that your images continue to be served even if disaster strikes. Your images are backed up 3 times in multiple locations and the originals are always untouched. It's why some of the World's largest companies rely on Sirv for their image hosting.
All your images (not just spin)
Sirv is designed to manage your entire image library. Any image you host with Sirv will be delivered faster than you could deliver it yourself. It has been optimized purely for images, with extremely fast response (0.001 seconds), caching, processing and compression. The average file size is 42% smaller and delivery to your customers can be even higher than 80% faster.
Don't risk losing customers by making users wait for images to load. Your gorgeous 360 spins will load within a second, thanks to Sirv's smart image optimization and delivery. Unlike other 360 tools which can take many seconds to load, Sirv spins will engage your users without any feeling of delay.
For advice about adding 360 degree spin to your website,
contact us
today.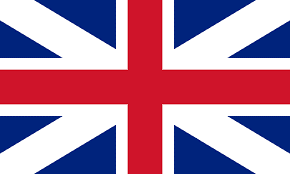 Powered by Ukrainian determination and British ingenuity
How can you support Ukraine