Bulk upload your images from a CSV file
Sometimes you might have a list of image URLs that you wish to import into your Sirv account. It's easy to bulk upload a list or CSV of files, either use a Replit script or write your own script.
How to bulk upload images from a CSV file
1. Create a free Replit account.
2. Go to Sirv's bulk image upload repl.
3. Click the 'Fork' button.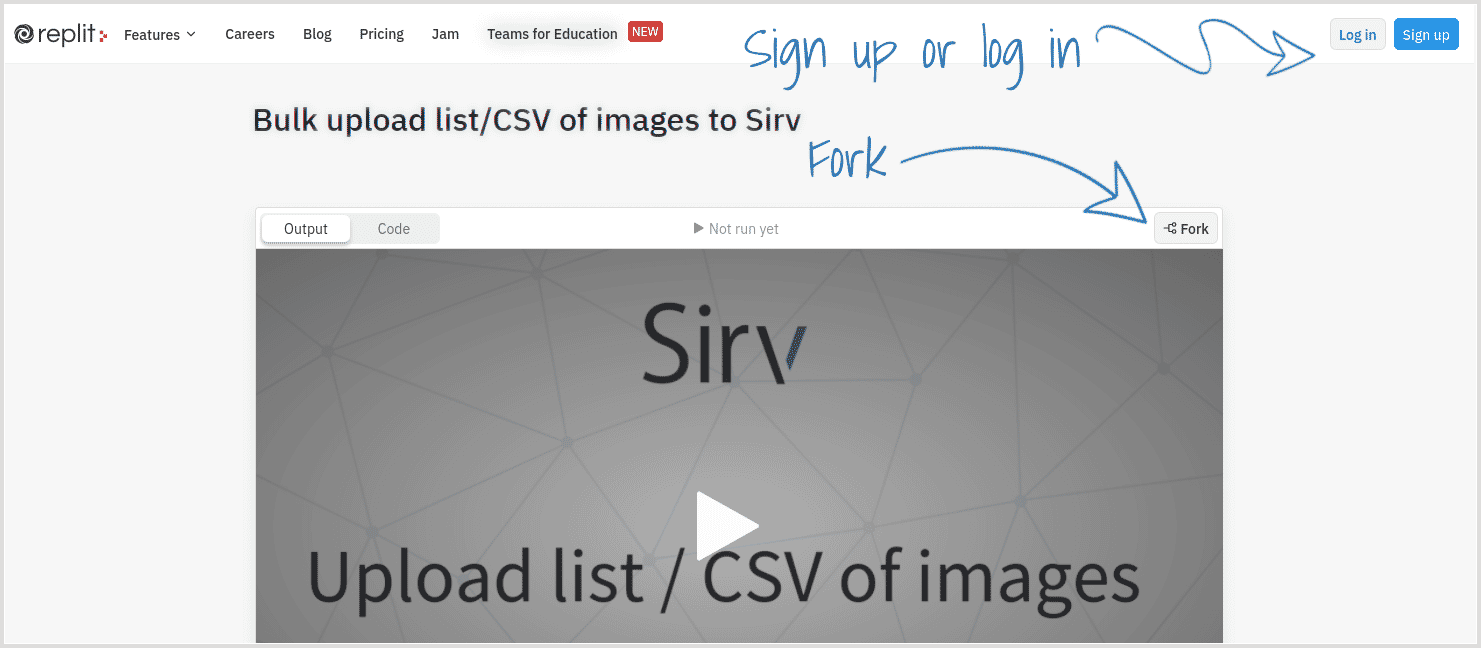 4. Follow the instructions on the page to create an API client, and add the 2 secret variables clientId, clientSecret via the Secrets tab on the left.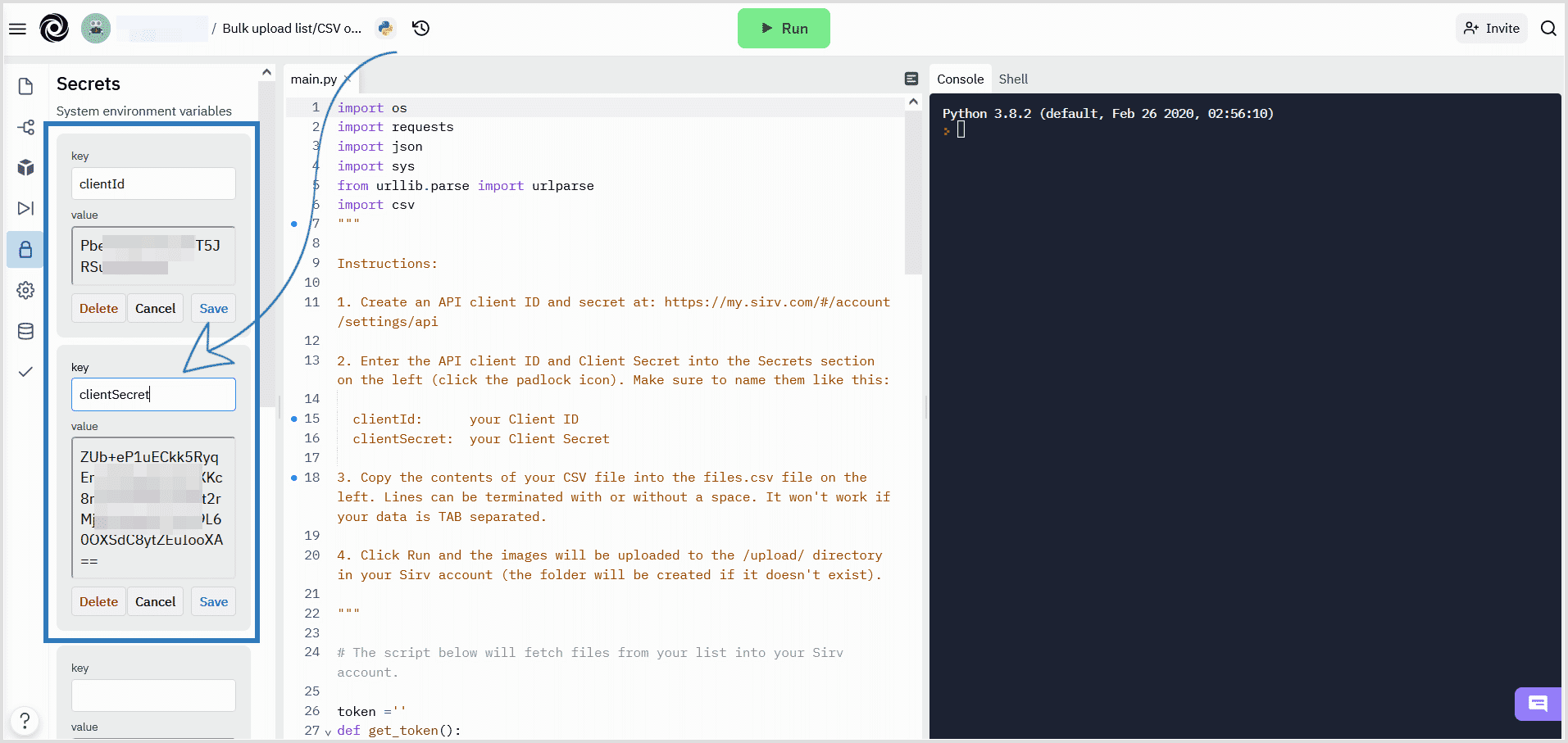 5. Copy the images URLs from your CSV file and paste into the files.csv file: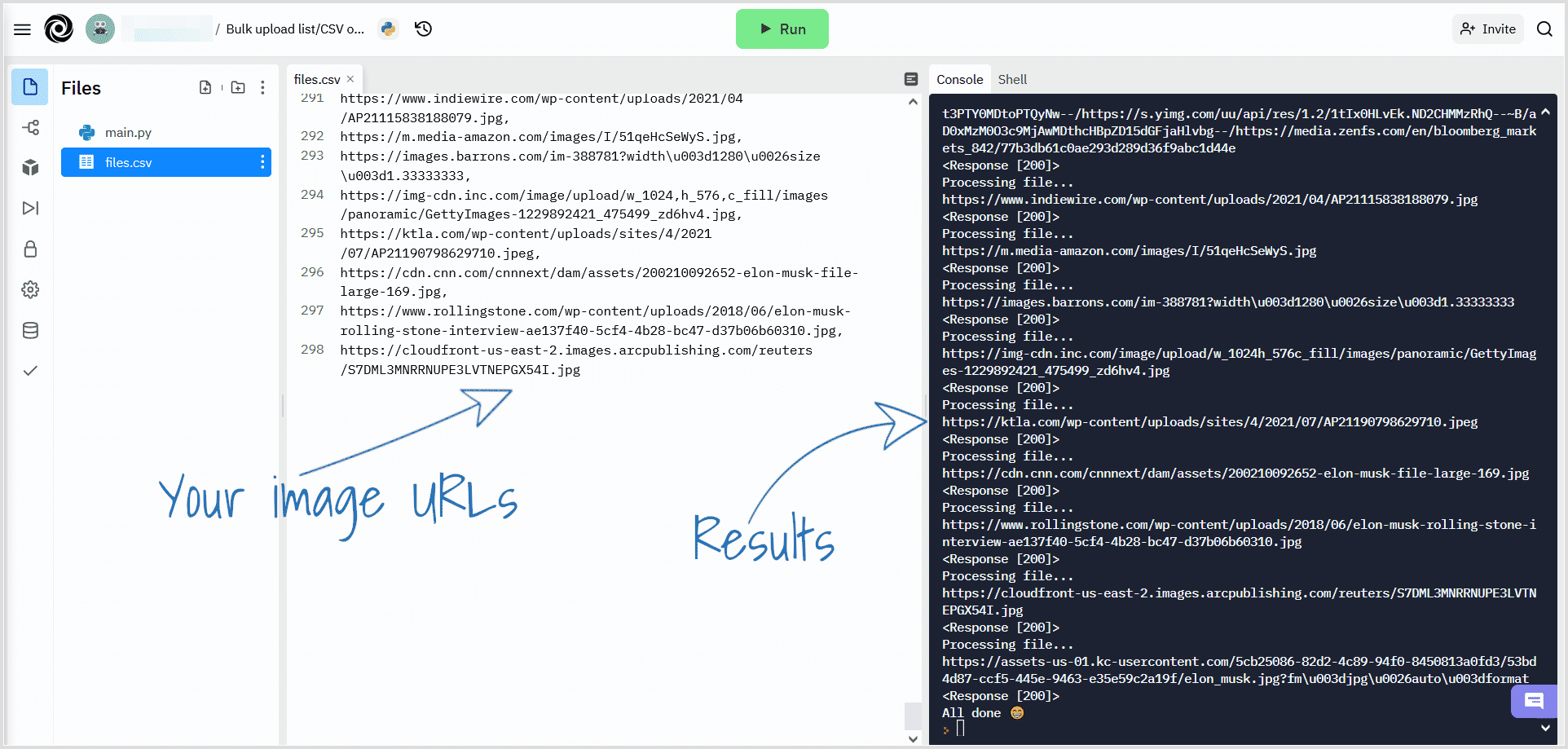 Lines can be terminated with or without a space, with a comma but not with a tab delimited file.
6. Click Run and the images will be uploaded to the /upload/ folder in your Sirv account (the folder will be created if it doesn't already exist).
Write a batch upload script
Alternatively, you can write your own script that utilises the REST API to fetch images from their URLs:
Documentation: https://apidocs.sirv.com/#fetch-url
Support
If you have any questions regarding how to bulk upload images from a CSV file to your Sirv account, please contact the Sirv support team.