Color
All color parameters in Sirv are applied in the same way, with RGB or RGBA references.
Parameters that have color are:
To set a solid color, use a standard RGB reference such as 01417F in your URL or profile, for example:
https://sirv.sirv.com/Examples/test-vibram.jpg?text.position=south&text=Blue%20text&text.size=50%&text.color=01417F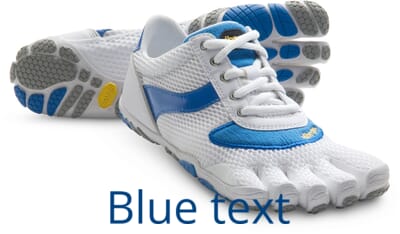 Dominant colors
Sirv can identify the dominant color in each part of your image.
It analyses 64 areas of the image, outputting the most dominant color in each area. The results can be requested in JSON/JSONP format by appending the histogram parameter, with a value of rgb.
Try it by appending ?histogram=rgb&info to your image.
Example:
https://demo.sirv.com/example.jpg?histogram=rgb&info
The 64 areas are divided equally by height and width, like this: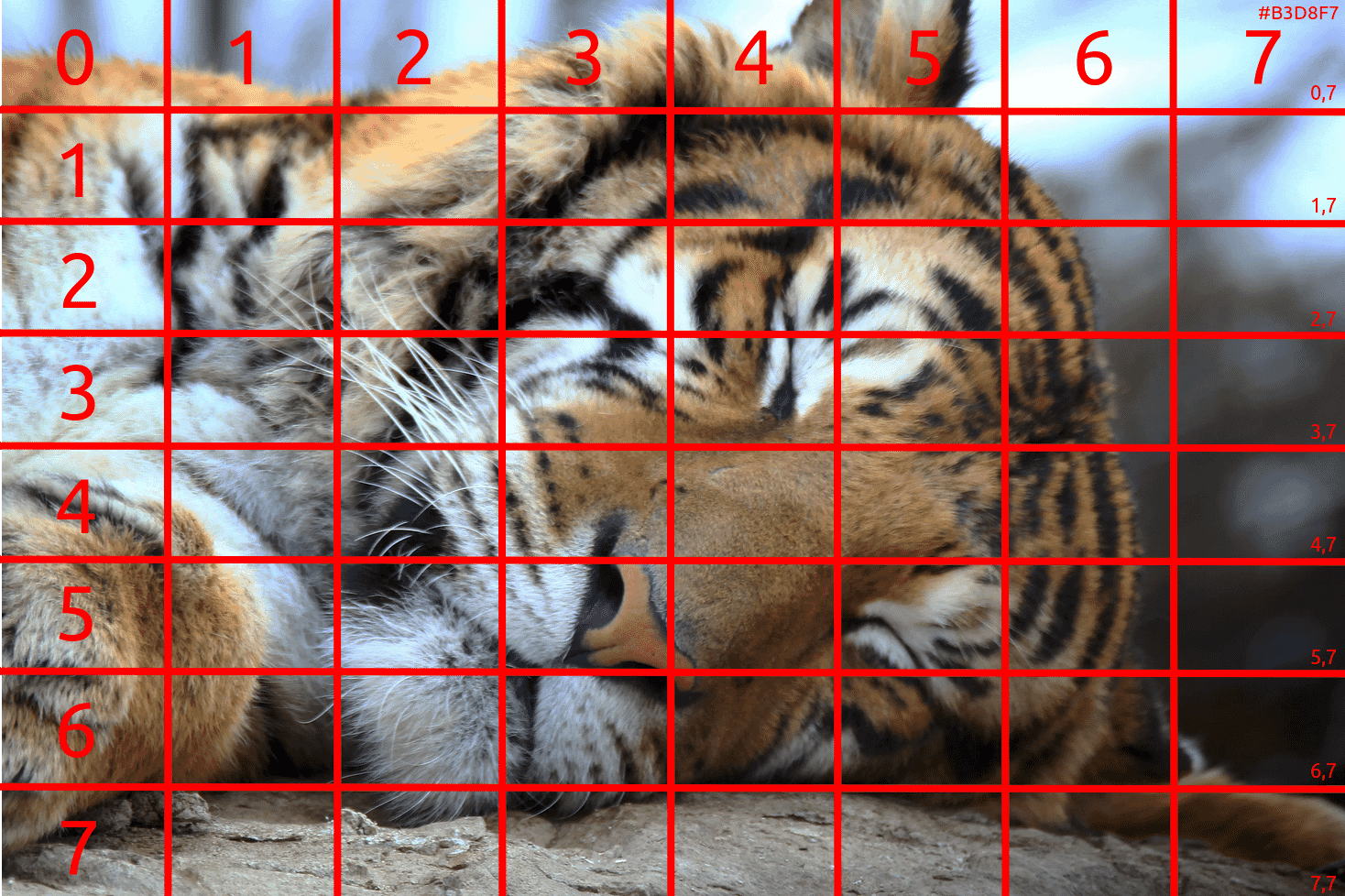 Values for the 64 areas are displayed in JSON format in sets of 8, like so:

  "dominantColors": [
  [
    "#B9B7AE",
    "#A1A6B5",
    "#C0CAD3",
    "#AAA79C",
    "#AEA693",
    "#979385",
    "#D9F9FF",
    "#B3D8F7"
  ],
  [
    "#B0AB99",
    "#908A7D",
    "#C7AF8C",
    "#6C6254",
    "#675343",
    "#806B55",
    "#9AABB6",
    "#A2BCD2"
  ],
  [
    "#B9D3DA",
    "#7D8282",
    "#7A756C",
    "#777B7C",
    "#7F7262",
    "#9C9287",
    "#696157",
    "#6D7782"
  ],
  [
    "#B5CDD5",
    "#858E92",
    "#8F9696",
    "#9A9791",
    "#8C7E70",
    "#847360",
    "#443B32",
    "#3E3F3F"
  ],
  [
    "#A6AAA0",
    "#939CA1",
    "#70757C",
    "#877867",
    "#8F7558",
    "#7D6347",
    "#483A2E",
    "#3A3C41"
  ],
  [
    "#8C7D68",
    "#948C7F",
    "#7C8696",
    "#787379",
    "#5E452F",
    "#695D52",
    "#3B3025",
    "#1A1A18"
  ],
  [
    "#736149",
    "#503F2E",
    "#7C818C",
    "#5D5E65",
    "#3E2D22",
    "#31241B",
    "#36271B",
    "#161511"
  ],
  [
    "#5D564C",
    "#847E76",
    "#84827F",
    "#78746F",
    "#827E79",
    "#68625C",
    "#4D4137",
    "#3C2B1E"
  ]
  ],