Face Detection, Point-of-Interest Crop, Folder Sharing and More Features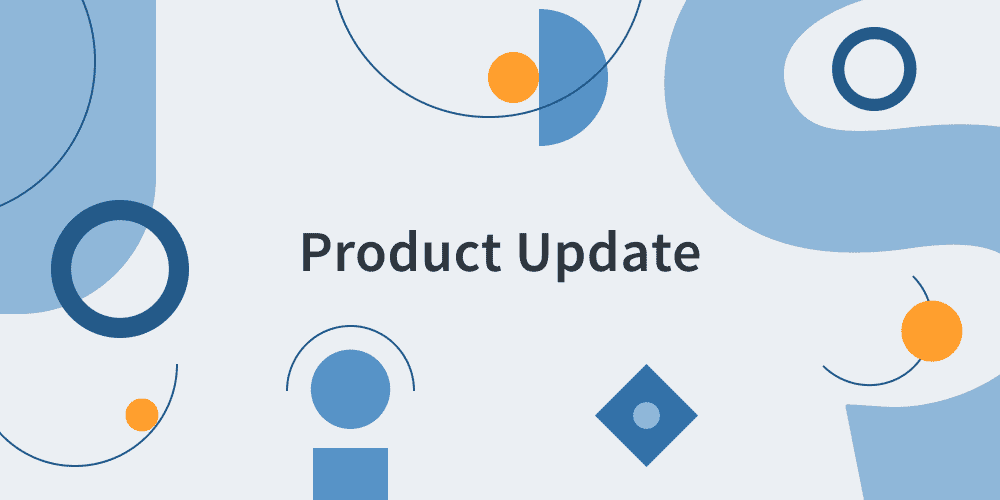 We've been deep in product development over the past few months, adding new functionality to improve your Sirv experience.
What's new:
Interested in Sirv updates? Be the first to know. Subscribe below.
Let's start with some nice quality of life improvements:
See the number of items in a folder without opening it
We find it especially useful for identifying empty folders.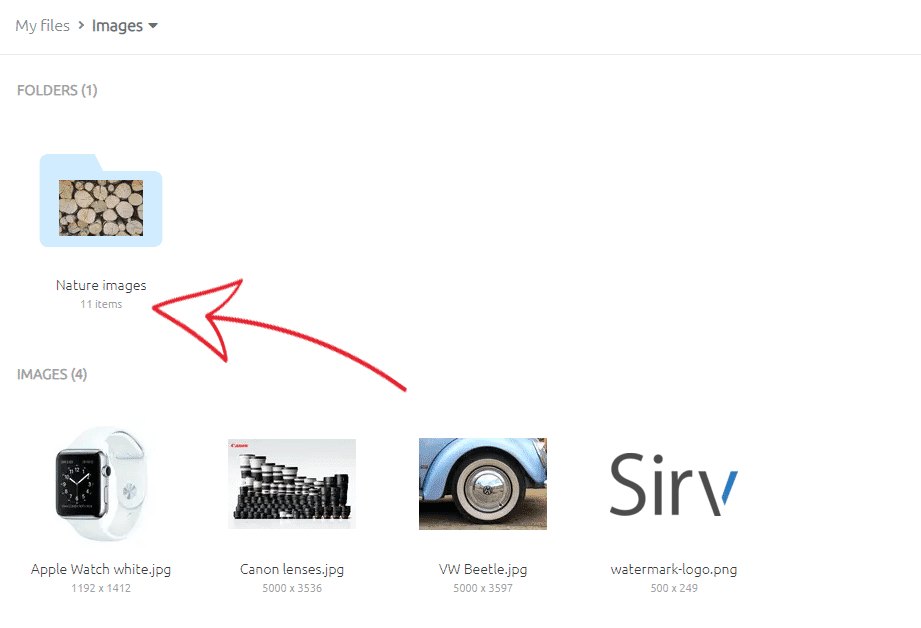 Newly uploaded files are highlighted with a dot
Quickly identify freshly uploaded files with the help of this subtle visual queue.
Arrow navigation in preview mode
Easily navigate between images with this neat update.
Hotkeys for file management
Hold down the Shift key to select multiple files, or Ctrl / ⌘ + A to select all.
Other quality of life updates include:
Disable automatic zip extraction so you can host zips.
Take advantage of more powerful text positioning options.
Serve your own custom 404 images.
All variants of a file are instantly purged from our content delivery network (CDN) when the original image is overwritten.
Process TIFF files.
Now, let's dig into the big updates.
Automate Art Direction with Point-of-interest Crop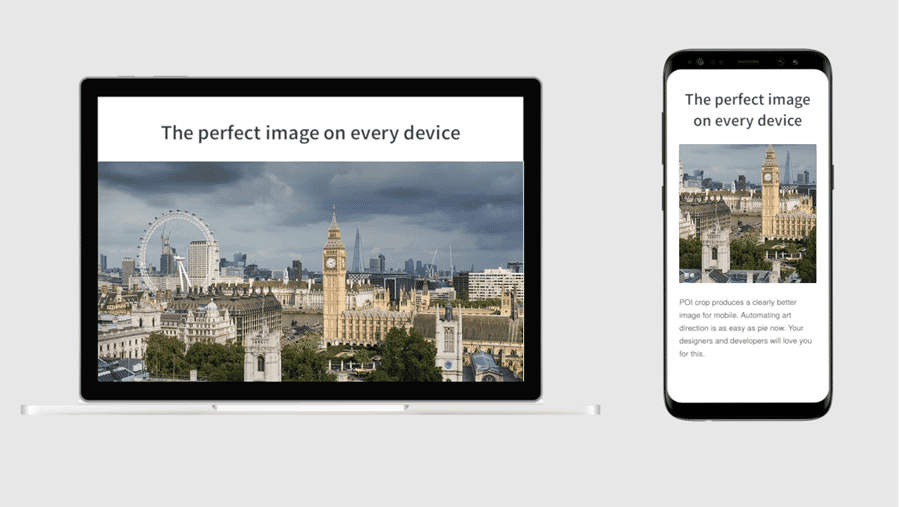 Sirv uses artificial intelligence (AI) to predict the most interesting part of an image, and gives you the ability to crop the image accordingly. This allows you to deliver perfect imagery to every customer, on any device, in any orientation, completely on autopilot.
Learn more about point-of-interest crop, and see it in action in our help center.
Face Detection Crop
Again, with the help of AI, Sirv is now able to detect faces in images.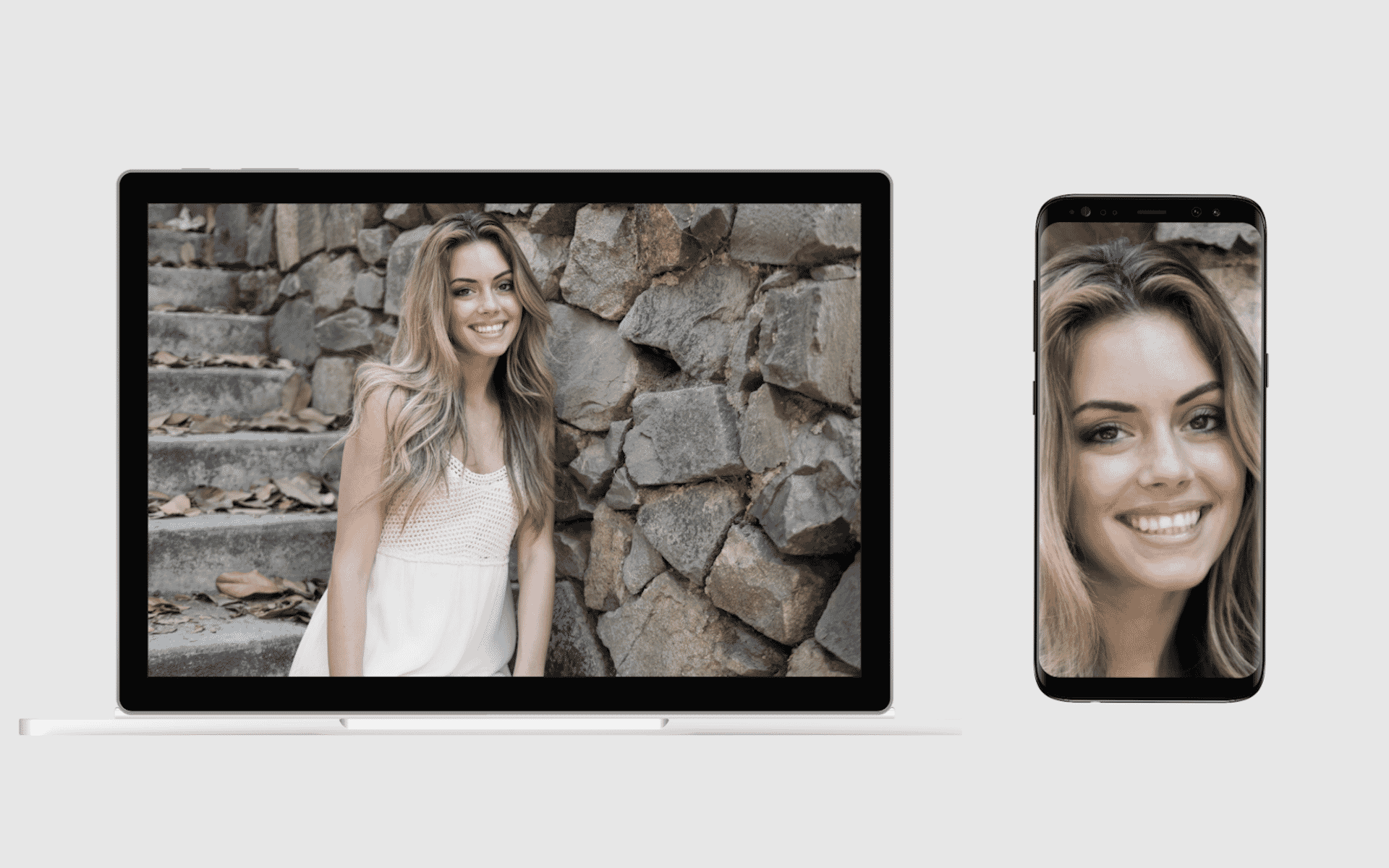 This can be useful in a number of cases, for example:
Professional looking headshots of key people within your business.
Avatars of users in your app.
Clear, close-up shots of a pair of earrings, or a new hairstyle.
Check out the docs and the live demo here.

Autocrop
It's now possible to automatically crop out excess whitespace from your product images.
See this new feature in action in our help center.
Gain More Control With Color Levels
Every professional photographer knows it's never as simple as just snapping a shot. There's always post-production to perform to ensure the images serve their purpose well. And one part of this is adjusting the color levels.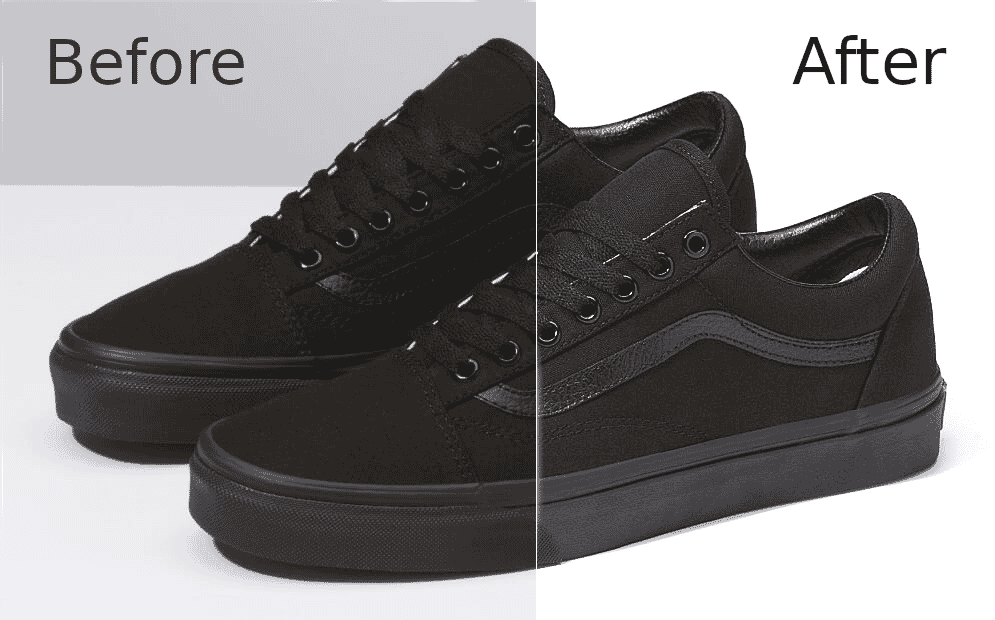 For example:
Achieving the perfect white background for high contrast images, to show greater clarity of detail, like stitching or fabric textures.
Dialing up an accent color to make features of a product really pop.
Overcoming the challenge of presenting black items so they don't look like a shadow.
Sirv has now made it possible to play around and adjust your color levels without the need of a third-party tool, like Photoshop. And because the levels are amended within Sirv's image editor, you can apply your changes to an entire 360 spin. Our customers are already finding this to be hugely beneficial to make their imagery pop on screen.
Learn more about dynamic imaging
All of the above features are powered by dynamic imaging. There are over 100 options available to customize your images. To find out more, visit our help center…
Share Folders with Clients or Partners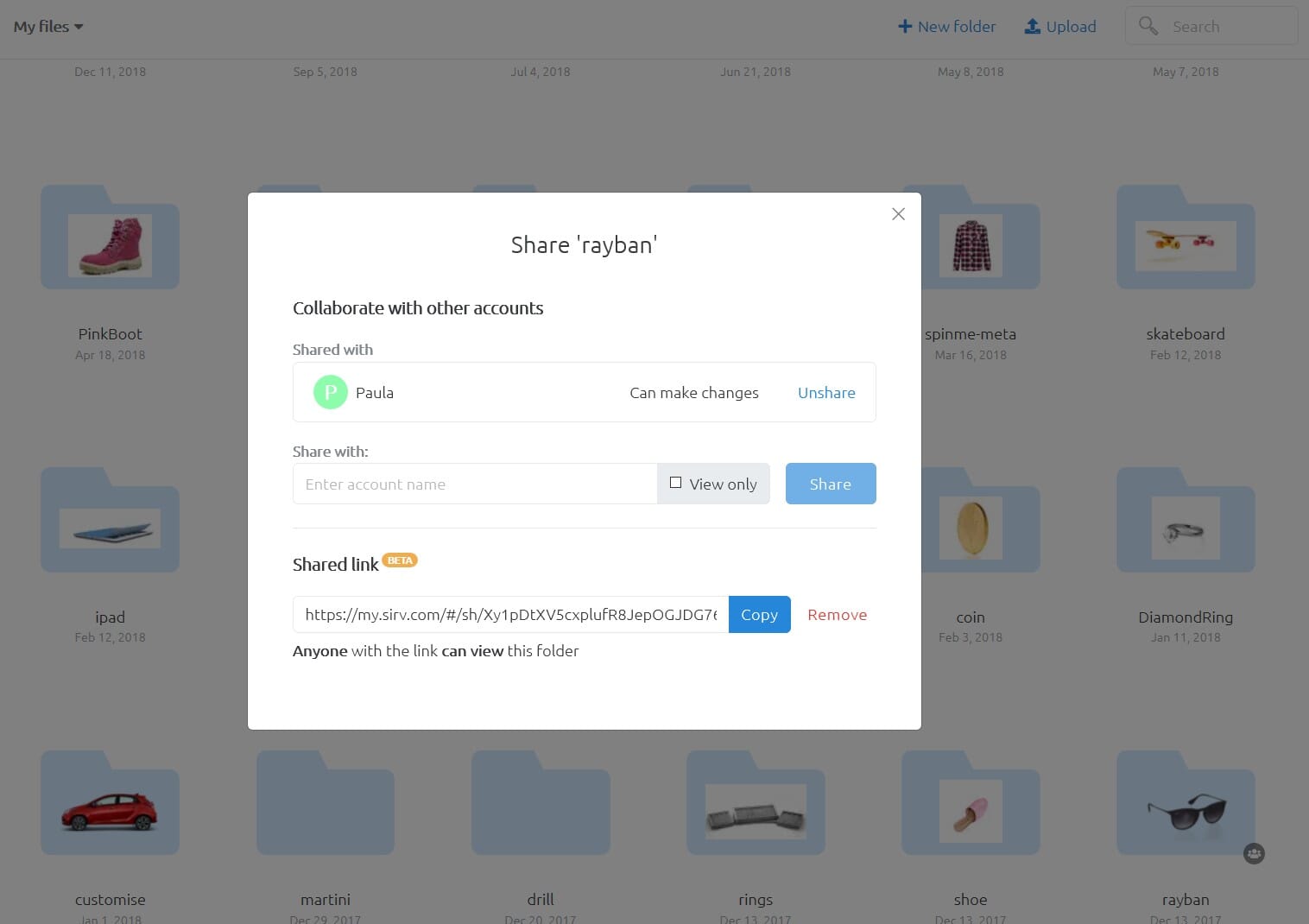 Do you do everything in-house? Or do you work with agency partners?
Are you responsible for maintaining a single website? Or are your products posted across several?
Do you need to share product imagery with partners for use on their sites?
You can now easily share the contents of your Sirv folders with people outside of your company. Choose whether people with the link can only view the files, or view and download. Because Sirv is a cloud browser-based platform, as long as your customers or partners can access the Internet, they'll be able to click and see the contents of your folder and provide instant feedback. Many of our customers are finding this new functionality for getting new products online quicker and supporting richer collaboration.
Visit our Help Center to find out more…
Do you feel that Sirv is missing something important? Let us know…
https://sirv.sirv.com/email%20marketing/Announcement4/London-9900000000079e3c.png
507
900
Igor Varyvoda
https://sirv.sirv.com/website/img/sirv-logo.svg
Igor Varyvoda
2020-11-18 12:08:58
2021-10-04 11:02:37
Face Detection, Point-of-Interest Crop, Folder Sharing and More Features