Image zoom that ticks all boxes
✔ Fast. Sirv generates hundreds of small images (also called tiles) and rapidly loads only the part of the image that the user needs. This makes loading times lightning fast.
✔ Responsive. Sirv Zoom looks beautiful on every device.
✔ Customizable. Choose from 7 zoom modes, change every little detail, every little text hint, it's easy with Sirv Zoom.
✔ Not just zoom. With Sirv Media Viewer you're not limited to just zoom. Create a product gallery with static images, zoomed images, 360 spins and videos. Combine image zoom and video for your art demonstration. Sirv is truly infinitely customizable.
Integrate in minutes
Use Sirv Zoom on any website. Our plugins and extensions will make integration super fast.
Plugins and extensions
Sirv provides dedicated plugins for WordPress, Magento, PrestaShop, BigCommerce, Shopify and more. You can quickly add it to your website to enjoy the best optimized images.
We're ready to help
The Help Center will guide you in customizing Sirv for your needs. For more help, email our expert support team.
Designed for scale
Whether you have 100 images or 1 million images, Sirv never slows down. It's infinitely scalable and disaster-ready so that your images continue to be served even if disaster strikes. Your images are backed up 3 times in multiple locations and the originals are always untouched. It's why some of the World's largest companies rely on Sirv for their image hosting.
All your images (not just zoom)
Sirv is designed to manage your entire image library. Any image you host with Sirv will be delivered faster than you could deliver it yourself. It has been optimized purely for images, with extremely fast response (0.001 seconds), caching, processing and compression. The average file size is 42% smaller and delivery to your customers can be even higher than 80% faster.
Responsive
Every user will love your zooms. Sirv loads fast and is natural to use. Whether on iPad, iPhone, desktop or any other device, it is refined to mimic common behavior of the device. Responsive by default, it scales up or down to fit the screen automatically. No configuration time needed, just copy and paste the code from your control panel. It just works.
E-Commerce zoom: showcase your products in all their glory
No compromises. Your customers want fast-loading yet high-quality images that they can study for detail.
You are free to choose from a variety of zoom options:
Inner zoom
Magnifier zoom
Side zoom
Deep zoom
Switch between images on the left to see them in action.
Deep zoom: perfect for maps, art and anything really
Want your users to feel the texture of your art? Need that floor plan to be as detailed as possible on a small phone screen? Or maybe you have a collection of old maps that you'd like your visitors to carefully examine. Deep zoom is the answer.
Simply upload your large images to Sirv and they are instantly embeddable in any web page as a zoomable image. Just copy and paste the code.
It works best with images of at least 2000px width, it can even be used on gigapixel images, with 1 billion pixels. It's easy to adjust the settings for your zoom, to make it work how you want it, no coding needed. Contact us if you need help.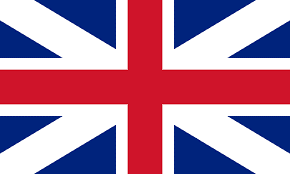 Powered by Ukrainian determination and British ingenuity
How can you support Ukraine