New Feature: Image Customizer
Everyone loves Sirv for editing images on-the-fly. Marketers, designers, developers – they save tonnes of time with resize, crop, watermark and 80+ dynamic imaging options. However, it can be slow to add many options to an image URL.
Problem solved.
We're delighted to introduce the new image customizer. Now you can pick and choose options, seeing the results instantly. It saves time and multiplies your creativity.
Create beautiful text overlays, refine your image colors, find the perfect crop location – all in record time.
Where do I find it?
Just click any image in your account and the customizer will display to the right: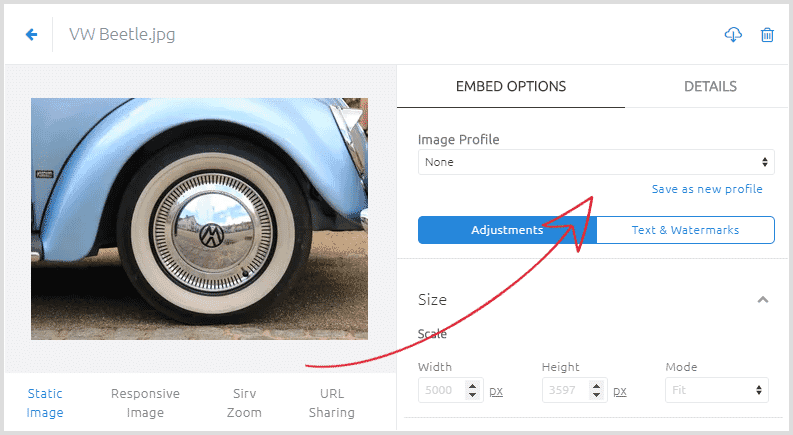 Change the settings and once you're happy, copy the URL: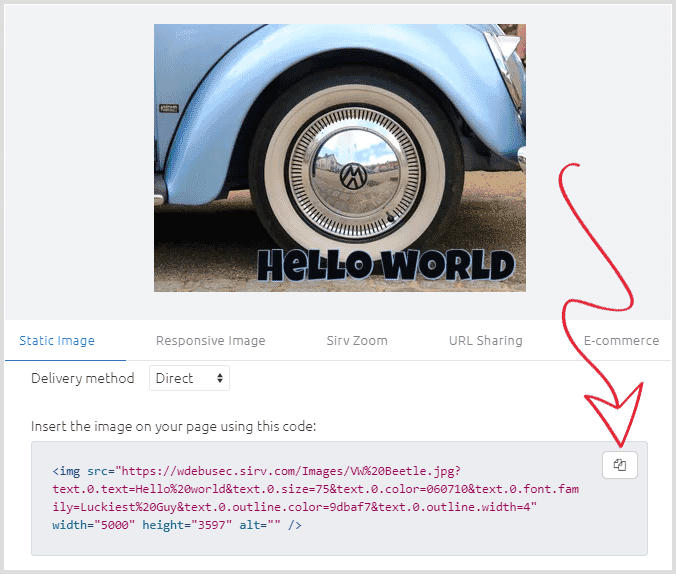 When to use the customizer
It's still quickest to make simple edits manually, such as ?w=300 for a 300px width image. (Get Sirv's PDF cheatsheet for a quick reference of all options.)
Use the image customizer for complex edits, such as:
Experimentation – play around to discover all the options available to you.
Personalization – created targeted images per user, with custom text overlays.
Watermarks – overlay images, scaled and positioned exactly as you like.
Create profiles – a visual way to design and save profiles.
Profiles are especially useful when applying the same edits to many images. Whenever you update the profile, all images referencing it will update, without having to change any code or URLs.
Profiles can be applied to images or spins, for example:
https://demo.sirv.com/PinkBoot/PinkBoot.spin?profile=Multiple-Watermark
Try the image customizer today
Supercharge your entire image library. Login or create your Sirv account today.

https://sirv.sirv.com/blog/sirv-customizer.gif
338
600
Irina Sidorenko
https://sirv.sirv.com/website/img/sirv-logo.svg
Irina Sidorenko
2018-06-27 09:35:04
2020-09-24 11:32:54
New Feature: Image Customizer