What's new: profile editor, advanced export, improved search, 2FA & more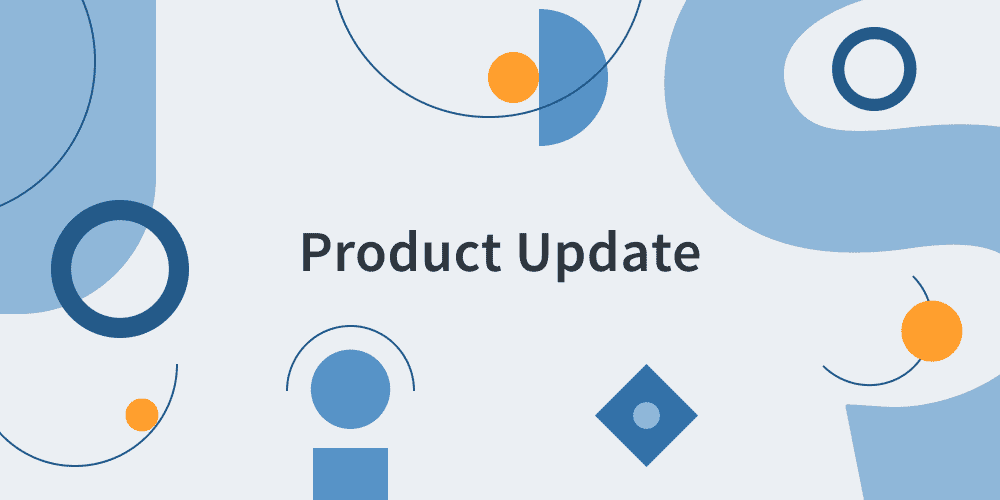 Managing your digital assets with Sirv has become even more delightful with these powerful new features.
What's new:
Interested in Sirv updates? Be the first to know. Subscribe below.
New profile editor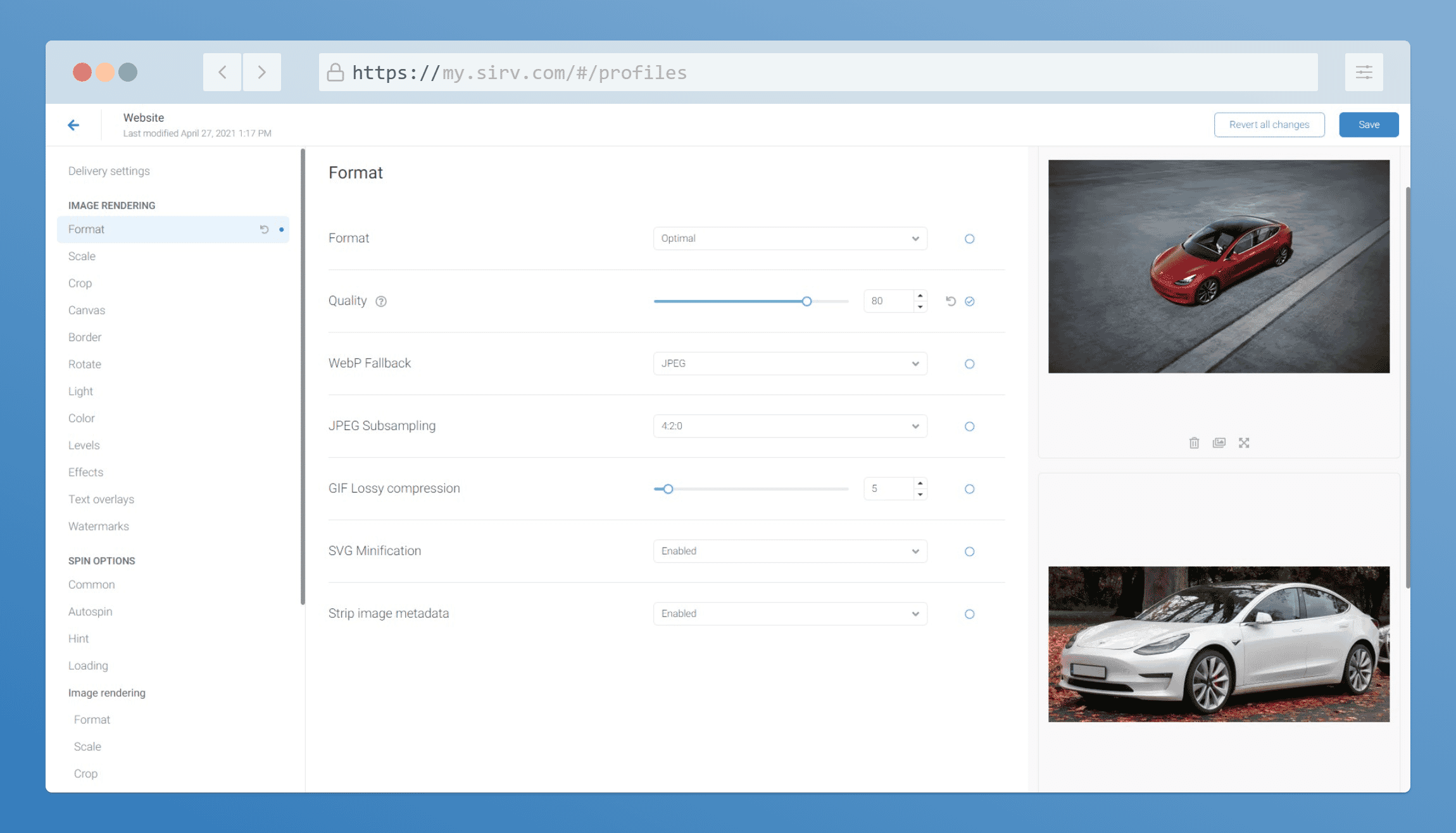 Profiles allow you to combine various dynamic imaging options into a single set – called a profile, enabling you to control how your images and 360 spins look and feel. Now we've created an equally powerful way to create and edit profiles.
We're proud to introduce our new interactive profile editor! Apart from the sleek user interface it boasts quite a bit of useful features:
Preview profile changes live with multiple images and spins.
Undo changes one-by one or roll back everything.
Smarter option categories for easier navigation.
Creating and editing profiles has never been easier:
Give the new profile editor a try in your profiles page.
Improved search
Finding a specific image or spin within a repository of millions of files, nested in an unknown folder structure can be quite challenging. That's why we added the ability to perform advanced searches based on metadata – such as file names, titles, descriptions, or tags.
Here's how it looks in action:
Notice that none of the spins included in the search result contain the search term 'jewelry' in their file name. You're now free to use any naming conventions you like, without keeping file 'searchability' in mind.
To take full advantage of this feature, learn how to add meta data with the help of this simple guide or use our API to do it programatically.
Advanced file export
One of our customers came to us with a requirement around reporting – they wanted to be able to export a folder containing all the spins that had been uploaded in the past 30 days. We thought this was a great idea because it would instantly help make their job easier. So we enhanced our existing 'File Export' tool, to give users more control over the data they could export.
Now you can refine your export by choosing:
Content type: images, spins, videos, audio, PDFs, folders, other.
Time period: content created within the last 24-hours, 7-days, 30-days, custom date range.
Again, leverage our API if you want to automate the process.
Two-factor authentication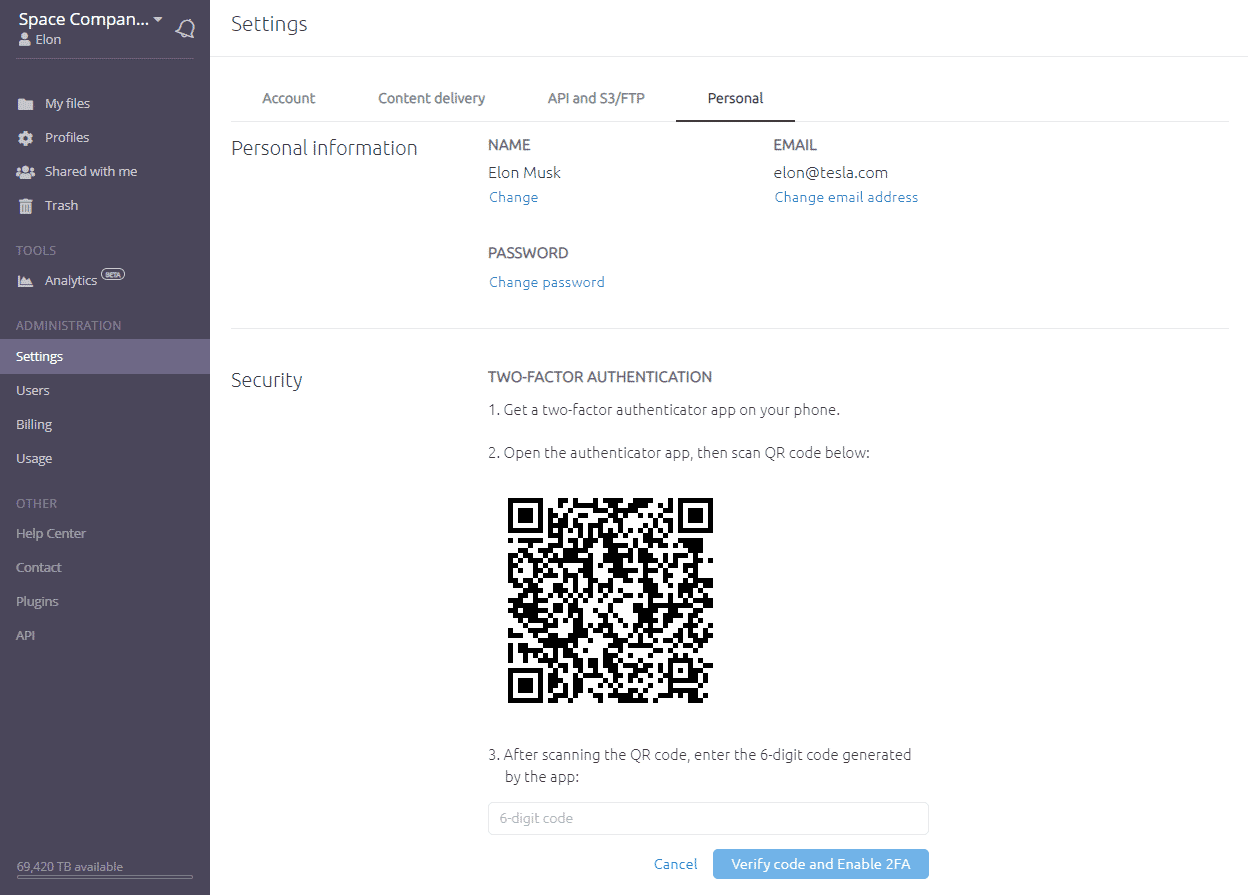 Did you know that a staggering 81% of security breaches are due to weak or stolen passwords? (source). Two factor authentication helps protect your and your employee accounts from disastrous situations like this.
Enable 2fa in your personal settings today.
SVG optimization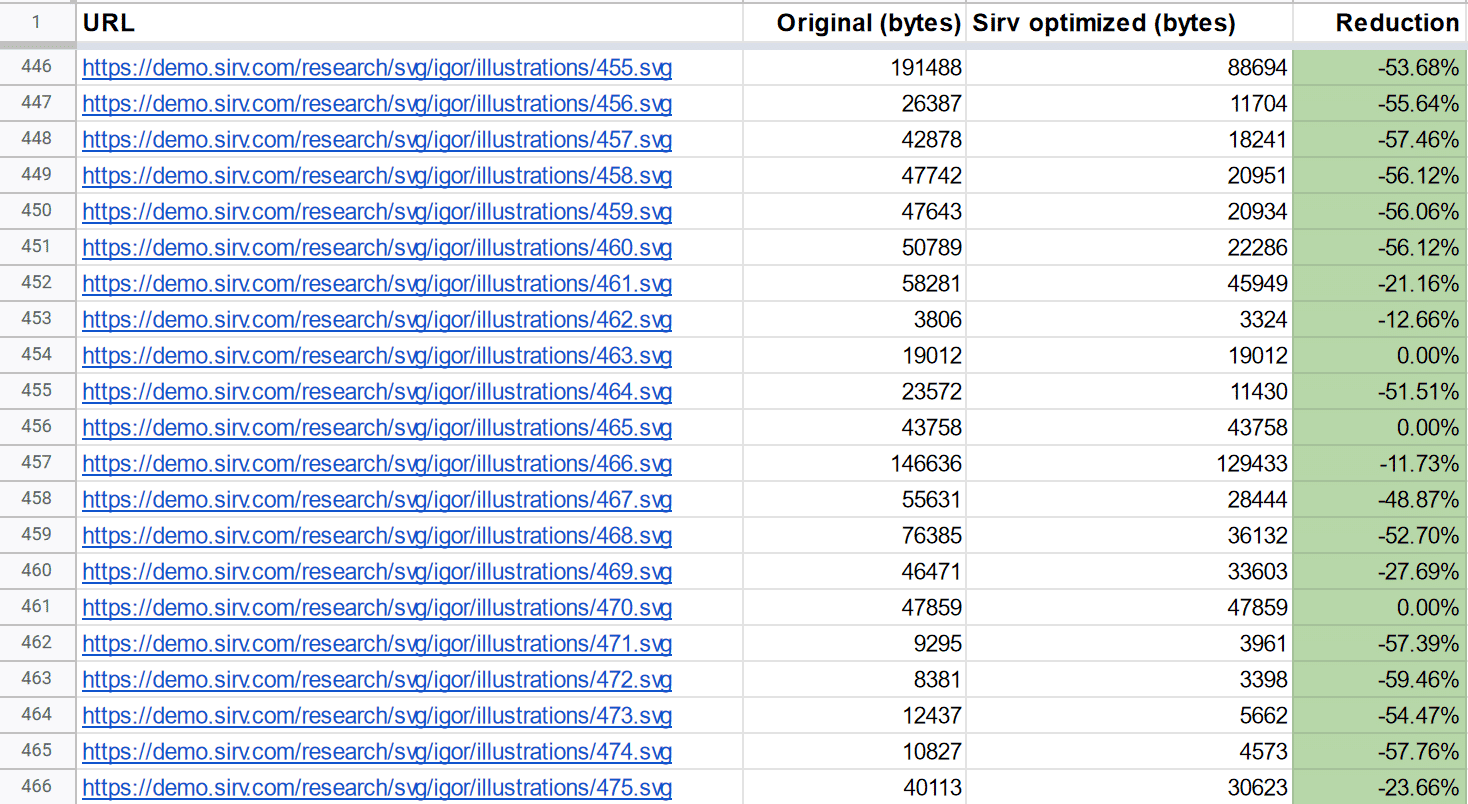 Sirv now optimizes SVG files by default. In our testing, we've achieved an average of 37% in file size reduction. No action is required on your part, this feature is enabled for all Sirv accounts. To turn it off, edit your default profile options.
https://sirv.sirv.com/email%20marketing/Announcement4/product-update-image-2.png
500
1000
Igor Varyvoda
https://sirv.sirv.com/website/img/sirv-logo.svg
Igor Varyvoda
2021-05-20 13:00:36
2021-05-28 13:03:43
What's new: profile editor, advanced export, improved search, 2FA & more