Blazing Fast 360 Product Viewer
Display gorgeous 360 spins of your WooCommerce products and watch your conversion rate go through the roof. Your customers will love the interactivity and the UX 360 spins provide. With Sirv, you can add as many spins per product as you like. Product variations supported.
WooCommerce image zoom
WooCommerce's default image zoom doesn't cut it. You have to try Sirv to feel the ultimate zoom experience. Sirv utilizes tiling to break down ultra-high quality images into smaller pieces, and then puts it all together with the help of a global CDN. It works wonderfully. Choose from 4 zoom styles: inner, side, deep or magnifier zoom.
Perfectly optimized images
Sirv optimizes images like no other WooCommerce plugin. Using the leading image compression tools and new image formats such as WebP, file-size is up to 70% smaller.
Responsive resizing
Prevent serving images larger than they need to be. Enable responsive imaging in the plugin settings to automatically serve resized images that perfectly fit each users screen. Pages will load faster and you'll save bandwidth.
Mobile optimized
Automatically deliver retina images to hi-res devices, so your images always look sharp. Even though they're 4 times the pixels, they'll load fast, thanks to Sirv's strong retina image optimization.
Lower your server load
The Sirv WooCommerce CDN plugin will take the strain off your server, helping it concentrate on powering your WooCommerce store. Your server will be freed from serving approximately 50% of requests and 70% of bandwidth, on average.
Fast, global CDN
Your images will load fast, anywhere in the world. Optimized images are served by this WooCommerce CDN plugin from the nearest of 20 global servers, for dramatically reduced latency and quick loading.
Get started in minutes
The Sirv CDN plugin works on all WooCommerce stores. Simply install the plugin and connect it to your Sirv account (either a free or paid plan). Contact our expert support team if you need help with setup or customization.
This CDN extension for WooCommerce is designed to optimize your images with the most optimal image format (often WebP). It achieves the smallest possible file size, without loss of quality. Optimization happens on-demand in just 0.15 seconds. Each newly generated image is then cached for rapid delivery, across Sirv's global CDN.
The plugin works by copying images from your WordPress media library to your Sirv account.
It remains in synchronization with your WordPress media library. New images are fetched automatically the first time they are viewed.
Sirv can perform all kinds of image transformation on the fly – resizing your images, cropping, adding text or even watermarks. Fast and reliable, it also makes responsive imaging extremely easy. Just enable it in the plugin settings – no longer do you need to fiddle with CSS, JS or special tags.

Arrange a technical talk
Talk with a Sirv expert about integrating Sirv with your WooCommerce store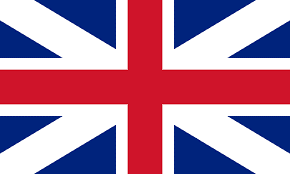 Powered by Ukrainian determination and British ingenuity
How can you support Ukraine