Image zoom + 360 spin
The easiest way to add Sirv 360 spins to your Shopify website is the Magic Zoom Plus app. Product images will look stunning and it seamlessly integrates with Sirv Spin for gorgeous 360 spins. Try the demo to experience switching between zoom images and spin images.
Fully automated
Instantly publish your spins to the correct product page, simply by naming your spins to match the product ID. It saves heaps of time when first configuring your spins, plus each time you add new Shopify 360 spins in future.
Publish on social media too
Your products will look fabulous in 360 degree view, so make the most of it! Publish spins wherever you can. It's as simple as pasting the spin URL to share them on Facebook, Twitter or Google+. Followers engage 400% more with interactive images than static images.
Show spins in email and blogs
Start generating buzz from every email you send. Simply embed your Sirv spins as animated GIFs in your email signature. Customers eyes light up to see your products come to life, in emails, blogs and websites. It's all possible – and effortless – with Sirv.
Incredibly fast (try and see)
Don't waste your 360 spin photography investment with slow loading spins. Sirv is the fastest Shopify 360 product viewer, usually loading within 1 second. The whole user experience is designed to maximize your sales.
Host any other image/file
Maximize your Sirv account capability – serve any image or other static file (PDF, XML, CSS, JS, DOC etc.). It's a complete file hosting and CDN service, for quickly uploading files and serving them fast to anyone in the world from our CDN.
Supports all Shopify themes
The Magic Zoom Plus app for Shopify works on any Shopify theme. Simply install the free 30-day trial and contact the expert support team if you need help. It can even be used for variant products (colors, styles etc.) – just ask for a custom setup.
To use this Shopify 360 spin service, you should install the Magic Zoom Plus app. It's the highest rated image plugin on the Shopify App Store, with over 80 reviews. Try the 30-day free trial or purchase a full license for a one-time fee of $69. Then connect it to your Sirv account by entering your Sirv account name.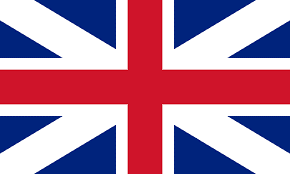 Powered by Ukrainian determination and British ingenuity
How can you support Ukraine