Enjoy easier image management of your product images. Sirv empowers you to instantly serve any image, in any variant to your Salesforce Commerce Cloud stores, your apps, emails and other touchpoints. Boost your conversions with stunningly smooth 360 spins and highly detailed image zooms of your products. Deliver fast, streaming video of your products. Quickly collaborate, share, protect, and distribute your assets how you need. Sirv is the single platform you need to manage and deliver all your media. All Demandware stores can benefit from faster, richer experiences.
Optimized to each shopper
Multi-channel retail depends on high-quality assets, served in the perfect size, format and style to each user. Sirv automatically detects screen size, browser type and resolution to generate the most optimal image to each of your customers. It's the smart way to deliver the ultimate image, every time.
Accelerate your website
The dream of a sub 1-second page load time is achievable with Sirv. For the fastest experience, Sirv uses every best-practice image delivery technique. Despite their complexity, images load incredibly fast, using advanced optimization, optimal format conversion, lazy loading, dynamic sizing, multiplexing and powerful image server clustering.
Free your time
You'll instantly appreciate Sirv's easy, fast file management. Familial and fast, it allows your team to upload, download, manage and share assets through a beautiful UI. Developers have deep control, by using S3 API to quickly manage your assets however you need.
Collaborate together
Get the maximum value from your assets by sharing them with your team, partners and suppliers. Allow people to quickly contribute files and work with the files they need. Choose what users can do and see, keeping your assets safe and in control.
Personalized experiences
Think differently about your images. They're no longer static assets – they're instantly accessible at any size and style. It opens a new world of creative options. Serve targeted banners to Facebook followers, add a seasonal theme to your product images, watermark your images on third party sites… your imagination is your limit. It's like a mini-Photoshop in the cloud.
Scale as you need
Designed for global enterprises, Sirv makes asset management scalable and secure. Deliver your Salesforce Commerce Cloud / Demandware images from Sirv's worldwide CDN and the full suite of product image viewers. , Start with the introductory Enterprise plan and scale up at your own speed, deploying Sirv across all your sites, apps and multi-channel touchpoints.
Sirv is a powerful technical solution for managing images for Salesforce Commerce Cloud / Demandware sites.
Designed for retailers needing fast, rich imagery, it is a versatile image platform, for complete control over your image hosting and delivery.
Files can be organized into folders, just as you would manage files locally. Using folder and file names that match your product categories, names or SKUs, your images can be organized in a predictable way, making them easy to manage, automate and display.
All your assets are instantly available in any form using Sirv's powerful and simple HTTP API that are adored by developers and non-developers alike.
For deeper integration with your other systems and apps, choose between the 9 AWS SDKs (including Java, Node.js, JavaScript, Python, Ruby, Django, PHP, .NET). It gives developers full control to upload, download, move, copy, delete and modify files.
Start a free trial today. Our integration team is ready to assist with Salesforce Commerce Cloud integration. Contact us to discuss your needs.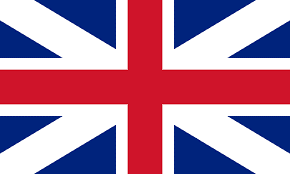 Powered by Ukrainian determination and British ingenuity
How can you support Ukraine