Drupal Image Optimization and CDN
Accelerate Drupal 8 & 7 sites and serve deep zoom images
Perfectly optimized images
Host your images on Sirv image CDN and it'll take care of your Drupal image optimization. Your website will load faster and score higher in PageSpeed and YSlow, thanks to on-the-fly images. Sirv regenerates them at the optimal dimensions and resolution, then converts them to the smallest possible format (often WebP). Gone are the days of manual optimization – now you can always deliver the fastest possible image, using modern image formats.
Responsive resizing
Every user will receive an image perfectly resized to fit their device. Don't serve images bigger than they need to be – Sirv checks the required size on the fly for each and every user. If the right size already exists, it'll be served, otherwise a new one will be created and cached in a blistering 0.15 seconds. No more CSS hacks or manual configuration, just easy responsive imaging the way it should be.
Drupal, sorted
This third party Drupal app for Sirv supports Drupal 8 and Drupal 7. It's an easy time saver for embedding dynamic images and zoomable Sirv Zoom images. Created by Rick Hawkins.
Lower your server load
By using a dedicated imaging platform, not only will your images be served faster, your Drupal server load will reduce. All the requests currently going to your server make up 50% of all requests – on average – and as much as 70% of the total weight of your page. Sirv will take on all that load, helping your server focus on powering your Drupal site.
Fast, global CDN
Your images will be cached and served from the closest location on Sirv's global CDN. Take maximum advantage by hosting your other static files on Sirv too. JS, CSS, XML, SVG, ICO, TTF and other files are rapidly delivered using HTTP/2 multiplexing. This CDN for Drupal can dramatically reduce your latency, with a quick loading site all around the world.
The module provides advanced image options, intended as an alternative to Drupal's core image effects. Read the module documentation on the Drupal website and contact the Sirv technical support team with any questions.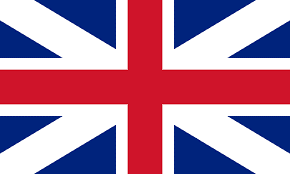 Powered by Ukrainian determination and British ingenuity
How can you support Ukraine