Image zoom + 360 Spin
360 spin on BigCommerce is easy with the Magic Zoom Plus app. It neatly connects your Sirv account to BigCommerce, so shoppers can click between your 360 spin and your static images. Your static images will look better than ever, with fullscreen zoom. Try a demo.
Fast workflow
Simply upload a set of images images to your Sirv account and your BigCommerce 360 spin will instantly show on the correct product page. It's the fastest way to publish spins on BigCommerce. All you need to do is match the folder name to the BigCommerce product ID.
Publish on social media
Any spin you upload to Sirv can also be shared on any other website or social network. Get the maximum impact from your beautiful 360 spins – simply copy the URL into Facebook, Twitter or Google+ to make posts with 400% higher engagement.
Add 360 spins to emails and blogs
Start generating buzz from every email you send – embed your 360 spins right inside your emails. It's a doddle to embed spins as GIFs, yet it really impresses customers. Emails are instantly brought to life, as are blogs, websites and everywhere else you embed your spins. Sirv Spin releases the maximum value in your gorgeous 360 spins.
Host your other files too
Any file can be hosted on Sirv (not just images). Use it for all your projects – Sirv can rapidly serve your PDF, XML, CSS, JS, DOC and other files. We've made file hosting easy and enjoyable. With the CDN, you can deliver files fast to anyone in the world, from the nearest server in Sirv's global CDN.
Supports all BigCommerce themes
Install the Magic Zoom Plus app on any BigCommerce theme. Stencil themes require a quick customization – simply install the free 30 day trial, then contact the expert support team to finish the installation.
We recommend the Magic Zoom Plus app for adding Sirv spins to your BigCommerce site. It makes product images look glorious, with a highly detailed zoom on hover and a fullscreen zoom on click. Sirv spins can be automatically added to the page, as a new thumbnail image, clickable to swap between still image and the 360 spin image.
Install the 30 day free trial or purchase a full license for a one-off fee of $69, then connect it to your Sirv account by entering your Sirv S3 details, from the Settings page of your Sirv account. Each set of spin images that you upload to Sirv should go into their own folder. The folder name should match the product ID, so each spin appears on the appropriate product page.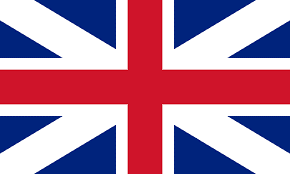 Powered by Ukrainian determination and British ingenuity
How can you support Ukraine