Sirv Acquires 360° Spin Service, RotaryView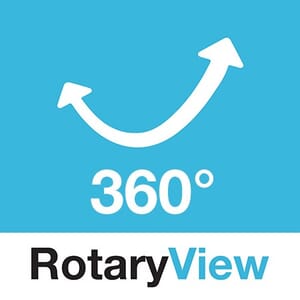 Sirv announces its acquisition of the 360 spin service RotaryView, of Israel.

RotaryView was focused on the delivery of interactive 360 degree product spins to retail websites. Its founders wanted to provide a more comprehensive image service and recognized that Sirv already provided the provided not only 360 spin, but static, dynamic responsive and zoom imaging all in one platform. RotaryView customers are now able to get even greater returns on their product images.
All RotaryView clients have been automatically migrated to the Sirv imaging platform or have the choice of free migration. The RotaryView platform will cease serving spins on 31 January 2016.
About RotaryView
The RotaryView 360° product viewer was designed to help retailers grow their online sales.
Increase customer engagement
Increase conversion rate
Boost traffic into your site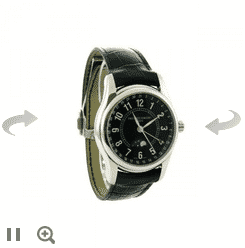 The online product viewer, RotaryView offered a simple, fast, and scalable solution for online retailers. Retailers created smart and effective 360 degree interactive product display, managed visual content and transformed a passive product display into an interactive and engaging shopping experience.
The scalable technology was powered by cloud-based servers to deliver an instantaneous viewing experience. The RotaryView platform gave flexibility and control over how to showcase products with the addition of engaging, interactive layers. It required minimal IT integration for a quick setup, even when uploading hundreds of images and videos at once.
RotaryView 360° product display helped its clients achieve:
46% engagement uplift
12% conversion uplift
RotaryView provided an iOS and Android app for capturing 360 spins straight from a smartphone. The app helped it gain more than 20,000 users, managing over 70,000 products.
Price plans started from $15/month for up to 2,000 player views, $50/month for 10,000 player views, $190/month for 100,000 player views and an Enterprise plan with unlimited player views.
Customer quotations
Your application is quite remarkable by its simplicity and its quality.
Loic Darolles, Toulouse, France
Since utilizing RotaryView's technology, we've increased our sales by more than 30%, received more positive reviews and reduced product return rates.
Oren Dar, Eyewear-Direct
With only my second attempt I made a professional quality 360 view of my item! That speaks volumes to the ease of use and quality of RotaryView.
Peter Arato, CEO, Chili Fiesta
Features
RotaryView introduced a technology named dOtlink™ to transform product images and videos into a powerful interactive shopping experience. dOtlink™ adds engaging links to expose customers to additional product info, relevant videos, product recommendations and any other information.
The 360 spin service could shoot, upload and create professional, high-quality 360° product displays with any digital camera or with CupChair, its smartphone app.
The interactive 360 viewer included a powerful zoom to help customers learn more about a product and interact with images, 360° views and videos. Live rewind, forward and pause control options helped users smoothly rotate images and engage with videos for an interactive experience.
The HTML5 player was designed to display images and videos on any device or browser. Uploads could be made through Dropbox for convenient and reliable image transfers. The SKU auto-matching tool, could automatically deploy the visuals to the specific product page on your online stores. User engagement was tracked, monitored and analyzed to leverage visual assets and boost conversion.
The RotaryView team
Founded by a group of computer animation, interactive, 3D and big data experts, RotaryView sought to revolutionize the way products are displayed online. Their goal was to enable shoppers to engage with products online, almost as they would in brick-and-mortar stores.
The RotaryView team was: Gilad Chitayat (CEO), Gev Rotem (COO), Sharon Marko (VP R&D), Ofir Shefer (CTO), Shira Sarid-Hausirer (VP Marketing), Gal Rotem (CPO).

https://sirv.sirv.com/website/img/sirv-logo.svg
0
0
Jake Brumby
https://sirv.sirv.com/website/img/sirv-logo.svg
Jake Brumby
2016-01-22 17:02:25
2020-09-24 11:15:26
Sirv Acquires 360° Spin Service, RotaryView